Organizing the Change Table Dresser
Hello lovely readers! I'm excited to share with you the journey of creating a beautifully organized and stylish nursery for my client's new baby twin girls. As a professional organizer, I love helping parents prepare their nurseries and make them functional yet aesthetically pleasing spaces. In this blog post, we'll dive into the details of organizing the change table dresser. So, let's get started!
1. Designating the Change Table Dresser
The change table dresser serves as a central hub for all diaper changes and baby care activities. By organizing it effectively, you can streamline your daily routine. Start by choosing a dresser, like this one here, with ample drawer space and a sturdy top surface for the changing pad.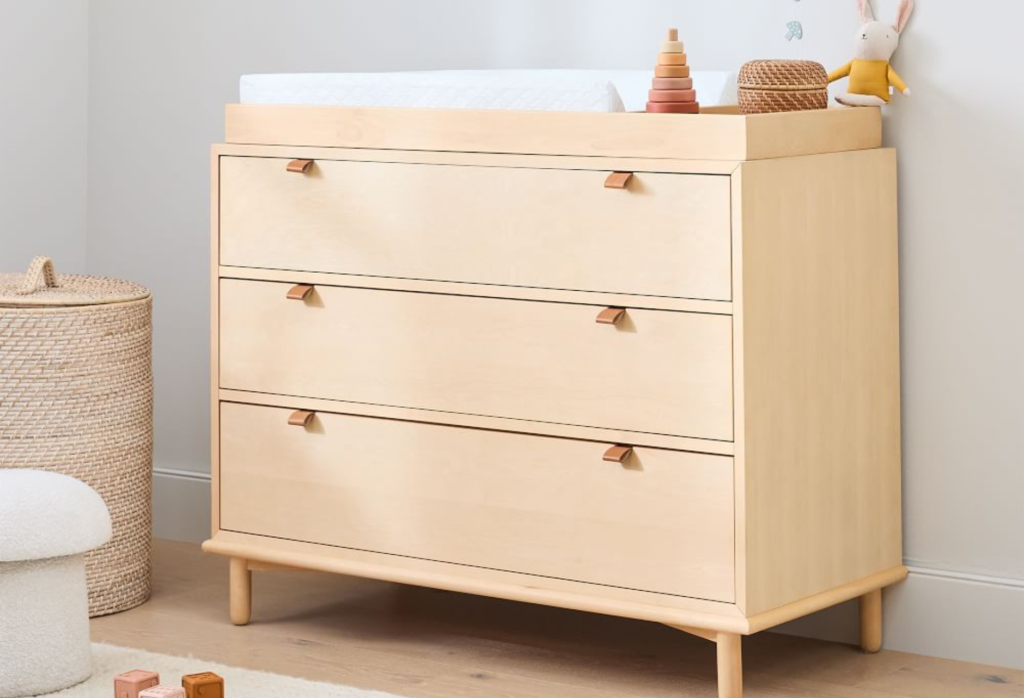 2. Diapering and Grooming Essentials
To kick off the organization process, I utilized a drawer divider-drawer organizer combo to create separate sections within the top drawer of the change table dresser. This clever solution allows for easy access to various baby essentials. I strategically arranged diapers, diaper care products, grooming supplies, rattles, and a few small toys in their designated compartments. This way, everything is within arm's reach when changing those precious little ones.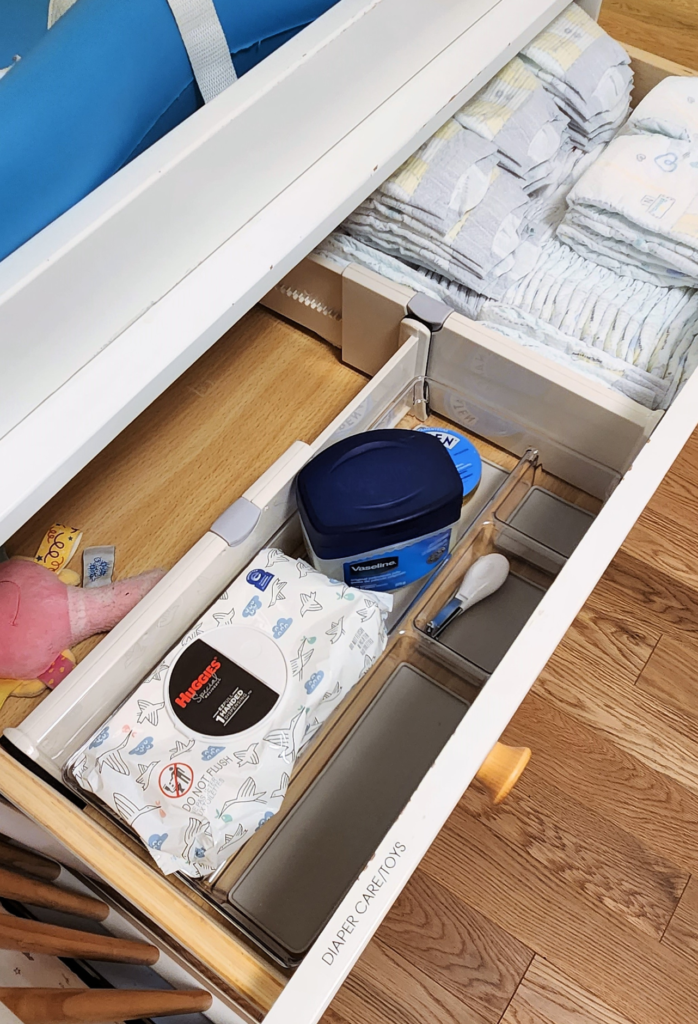 3. Outfit Organization
Babies have an uncanny ability to go through multiple outfits in a single day, so having a well-organized system for their clothes is a game-changer. I focused on organizing onesies, sleepers, and other adorable outfits for the remaining drawers of the change table dresser. To keep things tidy, I used drawer dividers and adopted the method of file folding clothes. This approach maximizes space and allows my client to see each item at a glance without creating a messy pile.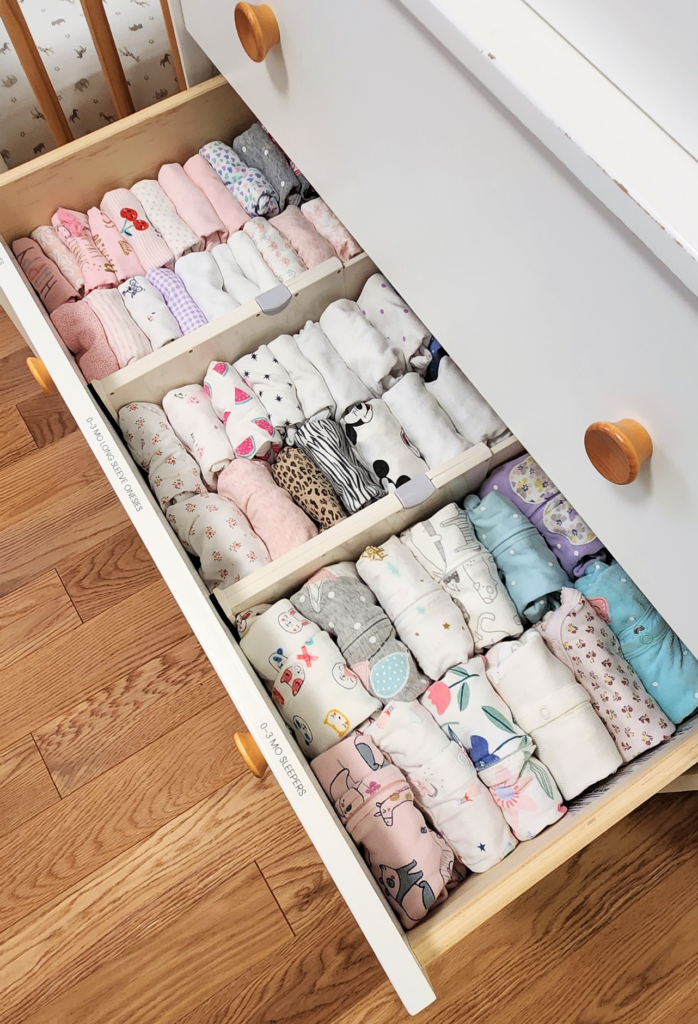 4. Effortless Clean Clothes Storage
We've all experienced the frustration of digging through drawers to find a particular outfit. To save my client from this hassle, I added labels to each drawer to identify the different types of outfits. This simple addition makes it effortless for my client to put away clean clothes and find the right outfit for her baby girls whenever needed. With clear labels, gone are the days of rummaging through a sea of clothes!
Organizing the change table dresser is just one step in creating an organized and stylish bedroom for my client's twin girls. By carefully arranging diapers, grooming supplies, and outfits, I've ensured that everything has its right place, promoting efficiency and ease of use. In my upcoming blog post, I'll share how I tackled the closet organization, so stay tuned for more tips and tricks on creating the perfect nursery for your little ones.
Remember, a well-organized space brings peace of mind and makes those precious moments with your babies all the more enjoyable. Happy organizing, and see you in the next blog post!