A Refreshing Journey of Organization and DIY Magic
Hey there, fellow home enthusiasts! Ready for a dose of DIY adventure? Today, I'm diving into an update that brought a burst of life to one of the most underrated spots in my home—our small linen closet. Now, I know what you're thinking, "A linen closet? How exciting could that be?" Well, prepare to be pleasantly surprised because this mini-makeover turned out to be quite the game-changer.
Linen Closet Conundrum
The linen closet might not have been as daunting as my home office overhaul or my grand primary bedroom redesign, but trust me, this space had its own set of challenges. The confined space meant I had to work my magic with these broad shoulders of mine, all while trying not to topple over. And don't even get me started on the dreaded wallpaper removal! But I was determined not to procrastinate any longer, and the time had finally come to give this little closet the attention it deserved.
The Wallpaper Woes
Ah, the wallpaper – a design choice from another era that had overstayed its welcome. Now, I won't lie; the idea of stripping wallpaper isn't exactly my idea of a good time. But sometimes, you just have to roll up your sleeves and get down to business. With visions of a clean and organized linen closet dancing in my head, I grabbed my tools and dove right in.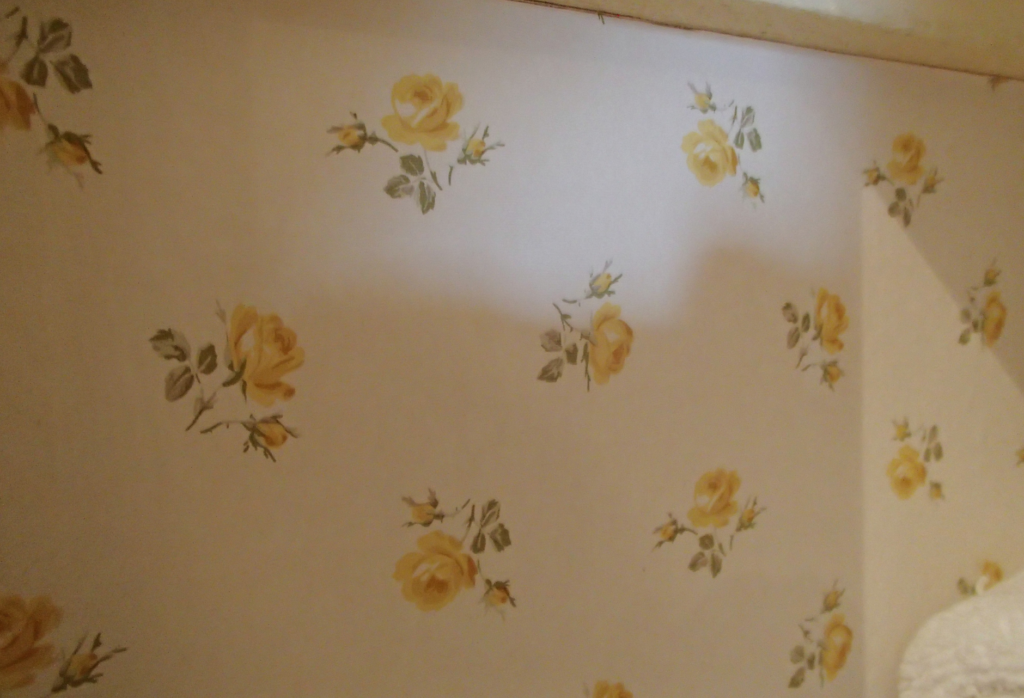 The Makeover Magic
And let me tell you, dear reader, that decision was a game-changer! Even though it wasn't as intense as my previous undertakings, this low-budget makeover yielded mind-blowing results. From shabby and full to fresh and fab – the linen closet was now streamlined and airier.
Curious minds can catch all the action in my video walkthrough [here]. Trust me, watching this space go from drab to fab is truly a sight to behold.
The Power of Decision
Now, let's talk about a little something called decision-making. I live by a simple rule: if it's not being used, it's just clutter. So, I embarked on a journey of decluttering, and oh boy, was it liberating! Check out how I made those tough choices in my .
And speaking of decisions, when a newfound deep tissue massage kit and a foot massager entered the scene, my previous storage basket threw in the towel. A bigger, sturdier, and utterly chic white fabric storage basket (seriously, it's a visual delight!) swooped in to save the day. It not only adds to the aesthetics but can handle the pressure of holding all my relaxation essentials.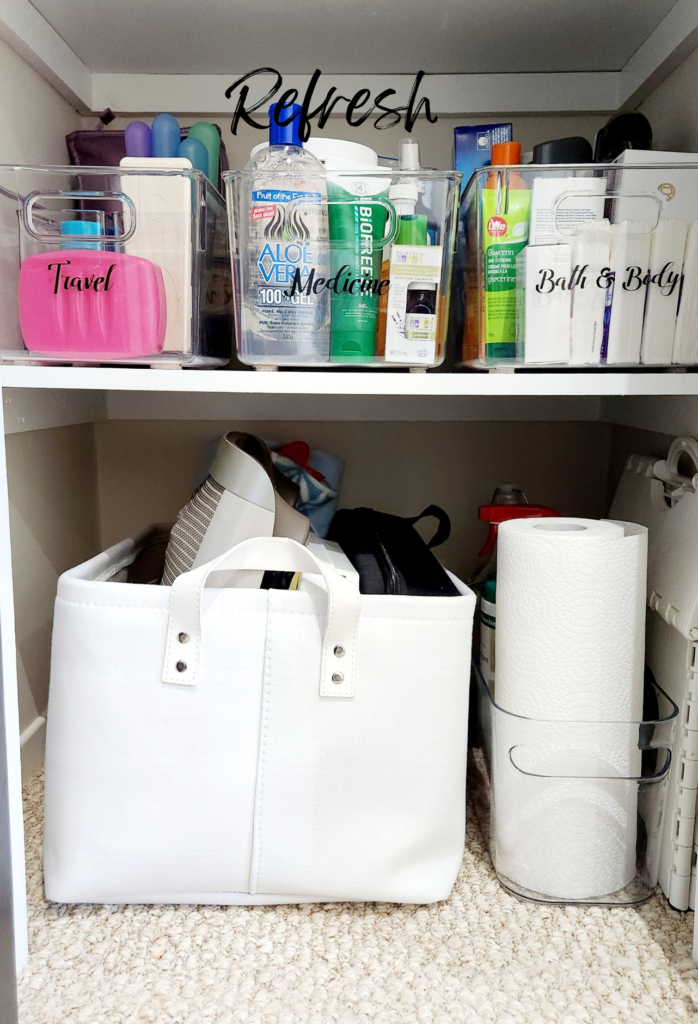 Embracing the Tweaks
As life evolves, so do our needs. And just like that, my updated linen closet system needed a tweak here and there. It's all part of the game, my friends. Tiny adjustments are like the secret sauce to keeping spaces tidy and clutter at bay. I'm all about those mini tweaks to maintain harmony in my sanctuary.
So there you have it, the chronicle of my small linen closet makeover adventure. From wallpaper woes to decision-making highs and tweaking triumphs, this journey has been a true whirlwind. I can proudly say that my small linen closet is no longer the underappreciated corner it used to be – it's now a testament to the power of a little creativity and a whole lot of determination.
Until next time, when I'll be back with more tales of home improvement and happy spaces. Stay inspired and keep those spaces tidy, my friends!
With a heart full of DIY joy,